Our Mission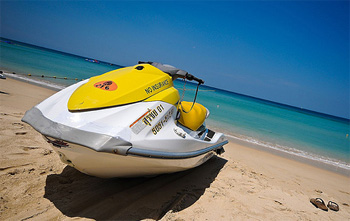 Since Ashleigh's death we have worked tirelessly to help promote safety and education in hopes that we can prevent another loss of another child on our waterways.
We successfully lobbied to change the law of solo operation of a personal water craft from age 14 to age 16 (which falls in line with the PWIA and NABSAC Model Act). This new law, Ashleigh Iserman Law, comes in effect in 2011.
We continue to work closely with the Oakland County Sheriff's Marine Patrol and Water Rescue Unit to help educate our boaters and keep our families safe on our lakes. Despite major budget cuts, the Marine Division officers are dedicated to keeping our boaters and their families safe on our waterways.
Oakland County Waterway Facts
There are 493 Named lakes and bodies of water (Oakland County GIS)
44 Named rivers/streams/creeks, 298 miles (Oakland County GIS)
70 Square miles of water
8036 Students certified in Boater Safety, 84 classes held
37 Public boat launches
85 Safety presentations and Special events
34 Livery's, 716 boats inspected
298 Boater assists (tows)