Welcome to the Ashleigh Iserman Boating Safety Website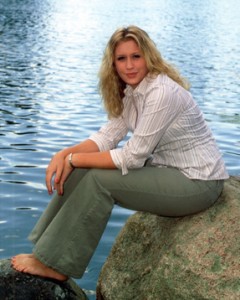 The Ashleigh Iserman Boating Safety Foundation was established to honor the life and memory of Ashleigh Iserman.
The goal of the foundation is to help promote boating safety education in order to keep our families safe while riding in boats, personal watercraft or other vessels on Michigan's waterways.
Boating Safety Laws Improved in Michigan
On November 1, 2012 the Michigan Legislature amended existing law and it is now required that anyone born on or after July 1, 1996 (age 16), is to have been issued and to be in possession of a boating safety certificate while operating a motorboat on the waters in Michigan. This act currently requires the department to issue a boating safety certificate to each individual who successfully completes a boating safety course and passes an examination.
You can read the full text of the law at the State of Michigan website.
Amazon Smile
The Ashleigh Iserman Boating Safety Foundation is now a member of the Amazon Smile program! Simply shop at Amazon using our special custom link, and Amazon will donate .5% of of the money you spend back to our foundation. Click here to begin shopping!
Kroger Community Awards
Support the Ashleigh Iserman Boating Safety Foundation by registering your Kroger card. Once your Kroger card is registered, a percentage of every purchase you make at Kroger will be donated to our organization! Thank you for your support.
Personal Water Craft (PWC) Facts
PWCs are the only type of recreational boat or recreational vessel which the leading cause of death is not drowning. The horrible reality is that people killed on PWCs don't drown because they are already dead from impact before they hit the water.
PWCs are powerful motorboat vessels that can reach speeds of 70 miles an hour within 12 seconds. Jet skis have no brakes and run with horse power as high as 135.
In 2005, the US Coast Guard reported that one quarter of all boats reported in accidents were PWCs.
Professor Roy Clarke (University of Michigan) evaluated the force and rate of momentum in PWC accidents. He reported that the most severe type of collision (head on) measured the impact forces, not in pounds, but rather tons even in relatively modest speeds of 20mph.
The Personal Watercraft Industry Association model is age 16 for solo operation of a PWC.
More Information
If you are interested in more information please contact Jan Willhite-Iserman by using the contact form at this website.